Regular price
Sale price
$32.00 USD
Unit price
per
Sale
Sold out
Reduce waste while maximizing results. Eye Petals hold products closer to the skin for better absorption, working harmoniously with our Inner Glow Face Oil and Dew Dream Spray Serum, or your favorite eye cream, allowing you to customize your eye treatment. Prep, hydrate, depuff and awaken for radiant under eyes. 
Place these eye petals in the fridge before applying for an added cooling and de-puffing effect, under your eyes while doing makeup to catch fallout or apply anywhere on your face and neck that creases - forehead, smile lines, necklines - for the same results.
Each purchase comes with a free sample of Inner Glow and Dew Dream!
View full details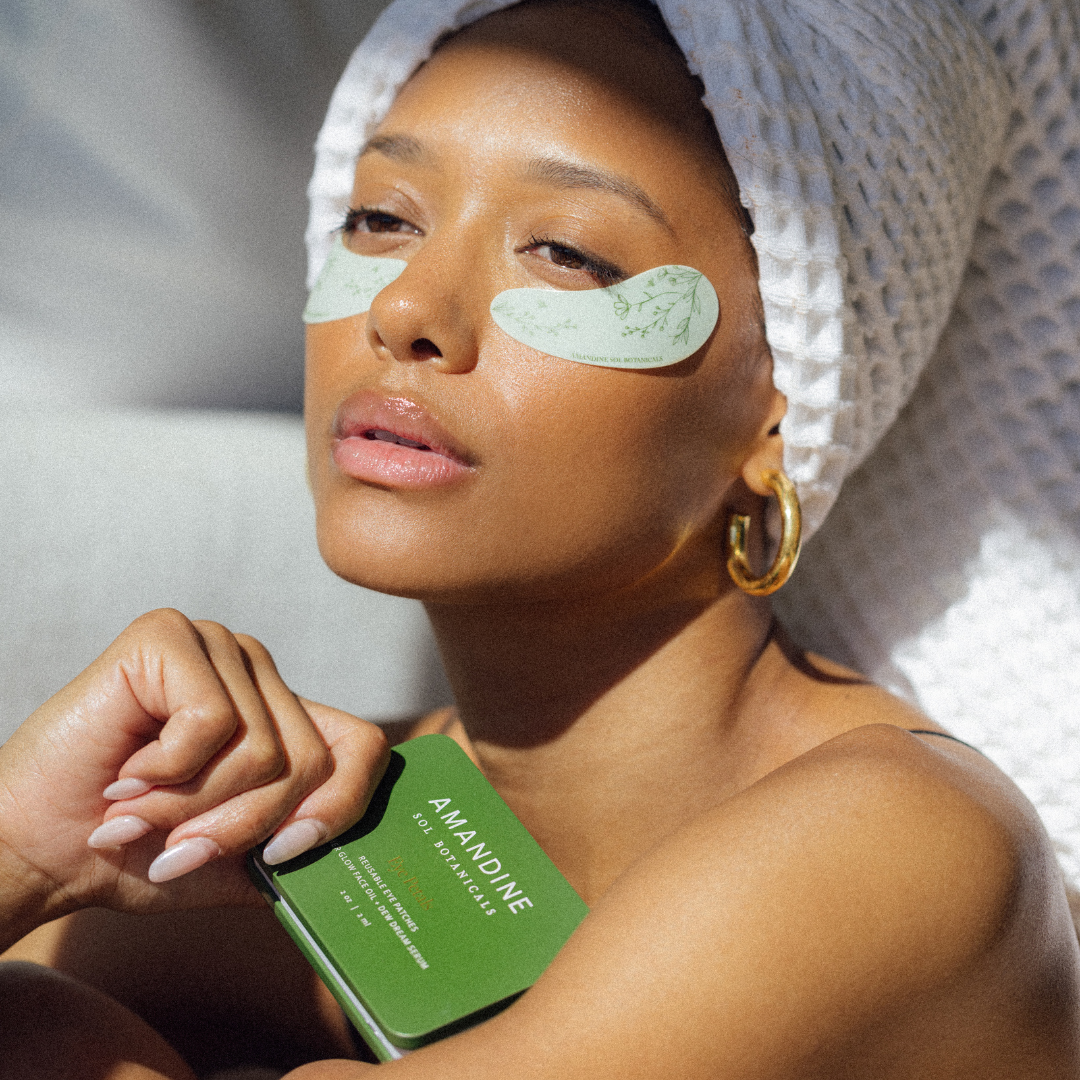 Amandine's Tips
I created our reusable Eye Petals because I wanted beautiful eye patches that I could wear everywhere and anywhere, ones that I could use with my favorite skincare products instead of what they came pre-soaked in, reduced the wastefulness of disposable eye patches, and I wasn't always saving for a special occasion. I love placing the Eye Petals in the fridge before applying for the ultimate depuffing and relaxing application. I always have these cuties in my purse for when I need a glow on-the-go.
Skin Type
Skin Benefits
Simplify your skincare routine. Add this step here:
CLEANSE
DEW DREAM
OPTIONAL: EYE CREAM
INNER GLOW
EYE PETALS
How to use Eye Petals
STEP 1:
Start by applying Dew Dream to the perimeter of the eye, followed by Inner Glow.
STEP 2:
Place your Eye Petals on top for 10-15 minutes (or however long you want).
STEP 3:
When you're ready, remove your Eye Petals. Wash with mild soap, pat dry and store in the tin until next time.
EYE PETALS
The new reusable Eye Petals are so beautiful and love that they are sustainable. I can not wait to wear them on my holiday travels to depuff and relax!!! Thank you for creating such amazing products
EYE PETALS
The new reusable Eye Petals are so beautiful and love that they are sustainable. I can not wait to wear them on my holiday travels to depuff and relax!!! Thank you for creating such amazing products